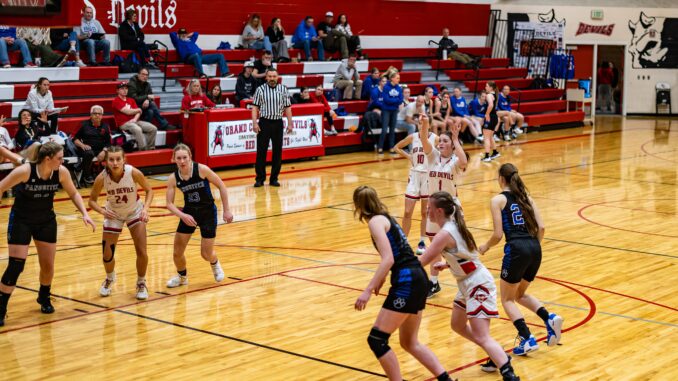 Grand County Varsity Girls basketball hosted the Panguitch Bobcats on Jan 24 and it was an extremely exciting, and close game right down to the final seconds where the Red Devils emerged victorious over the Bobcats 42 – 38.
The game was back and forth the whole first half where the Red Devils led the Bobcats 21 – 20 going into the half. After the half the Bobcats came back into the game and regained the lead and led for most of the 3rd period. In the 4th period the Red Devils slowly gained back points and with less than a minute left on the clock the Red Devils were up by two points. That last minute a few points were scored by both teams but the Red Devils finished the evening with the win.
In the freshmen(women) game Panguitch girls won 50 – 17 and in the JV game Grand girls won 29 – 25.
The full gallery from the games can be found here: